Our mission is to support the women & men of the
Hidalgo County Sheriff's Office and RGV Law Enforcement.
Current projects include:
2019 Turkey Drive in November
2019 Toy Drive in December
2019 Officer Memorial Program
Trooper Moises Sanchez Heroes Run 2019
June 1, 2019
8:00 a.m.
Fireman's Park
201 N. 1st Street
McAllen, TX
VISIT OUR STORE NOW
Trooper Moises Sanchez Heroes Run 2019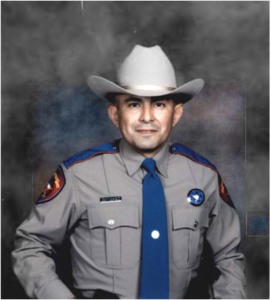 (Photo credit: Texas DPS)
Colonel Sponsors
Majors
Captains
Lieutenants

The Jimmie B. Foundation
City of McAllen Parks and Recreation
Operation Shield

Troopers
If you would like to donate via cash, check, or other items, please email us at info@hidalgosf.org or call us at 956-259-4483.